Action 365 has partnered with e2e Total Loss Vehicle Management [e2e] to gain maximum commercial return on vehicle salvage, reduce operating costs and increase business efficiency. e2e will handle total loss claims from end-to-end, including recovery & storage management and financial settlement with the policyholder, on behalf of the motor claims accident management company. Action 365 is also exploring the benefits of accessing e2e's stock of over 5M quality graded, warranty assured reclaimed parts to realise savings for clients on motor claim repairs.
e2e has designed a bespoke, turnkey solution for Action 365, tailored to the company's business model and service proposition for its insurer, broker and vehicle hire company clients. The e2e network will handle the collection, re-sale, dismantling, recycling, destruction and disposal of total loss vehicles on behalf of Action 365. Additional services to be provided, according to the nature of the claim, include management of cherished number plates, vehicle keys and documentation; negotiation of recovery and storage charges; vehicle checks to include HPI, DVLA, MOT and finance; and engineering services to validate salvage category.
Sam White, CEO at Action 365 said: "We represent our client brands and are entrusted with their reputation when dealing with their policyholders. We needed a salvage and recycling partner that we could trust to take care of customers and remove any friction from the total loss experience for them. Customer care is undeniably embedded in e2e's culture. The motor claims environment is evolving rapidly and as a company known for our innovation, agility and flexibility in a partner is also vital.
e2e is not only adaptable and highly responsive to our business needs but also proactive with ideas for new and improved ways of doing things. This partnership is saving us time and money and delivering a first class experience to our clients and their customers. We love the e2e teams' energy and commitment and moving from the initial trial to an ongoing partnership was an absolute certainty."
Mia Constable, Head of Business Development at e2e said: "Partnering with a dynamic company like Action 365 is hugely rewarding as they give us the opportunity to think outside the box and design solutions that reflect today's changing motor claims environment and customer expectations. Our ability to seamlessly integrate with our clients' technology and processes is renowned and being easy to do business with is part of our customer centric culture. We are proud to have Sam White and her team as part of our client community. We are excited to be helping them to unlock additional commercial opportunities within vehicle salvage and explore the potential for reducing motor claim repair costs and CO2 emissions with reclaimed parts."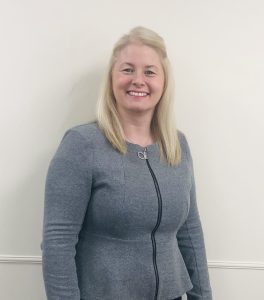 Mia Constable, Head of Business Development, e2e