The team at Modern Insurance Magazine are over the moon to announce that S&G Response will be joining us as our Headline Sponsor for the 2024 Modern Claims Awards! We caught up with Managing Director, Andy Whatmough, to discuss S&G's present position within the market, Learning and Development within their teams, and a dedication to charity fundraising that won them the 'Giving It Back to Charity' trophy at the 2023 Insurance CX Awards!
Q. Hi Andy – we're so delighted to announce S&G Response as our Headline Sponsor for the 2024 Modern Claims Awards! Why don't we start by talking about S&G, their position in the market at the moment, and your role within the company?

A. S&G are one of the largest privately owned third party administrators left operating within the motor claims market. We pride ourselves on providing the breadth of services that most modern insurers or MGA's would require – including FNOL, repair network, engineering, total loss and salvage management, third party claims handling, subrogation, and uninsured loss recovery. We operate from two sites within the UK; our Head Office in Wilmslow, and a second office in Halifax.
My role involves working with our Board to deliver the strategic requirements of our purpose, which is 'to enter our customers' lives briefly, but leave a positive impact that lasts a lifetime'. This involves interacting with our internal stakeholders, but perhaps more importantly, partnering with our clients and developing joint strategies to deliver maximum impact and benefit to their own businesses. We try to position ourselves as an enabler, and not just an outsourced partner.
Q. What challenges have you found in your area of the industry over recent years, and how do you continue to overcome these obstacles?
A. The claims world has changed dramatically over the course of the last three years, and most of these reasons have been fairly well documented in the mainstream media. However, the consequences of the fallout from COVID-19, the Civil Liability Act, the labour shortage in the repair market, inflation, parts delays, and the cost of finance have all led to operational and margin pressures for the majority of stakeholders in the market.
I've had the pleasure of working in this sector for the last 22 years, and without a doubt, this is the toughest market we have all experienced. Claims is all about managing mitigation, and we now have a market where there are not many easy areas to alter pricing.
So, the solutions are hard. Everyone is focused on productivity improvements and making current assets perform better; we are no exception.
Q. As a company, S&G Response prioritise Learning and Development across their teams, nurturing the talent of the future. What does that look like in practice?
A. Developing the performance of our people is critical to dealing with the challenges we face. We have to empower our people to make the correct decisions at the earliest opportunity in order to minimise cost. Our L&D team are responsible for working with the rest of the business to raise quality, and we achieve this through a combination of face-to face coaching, as well as our online learning system, 'Drive2Learn'.
We are also huge supporters of the apprenticeship programmes available to young people, and we have been recruiting an annual apprenticeship class since 2010. Anybody can come on board in a vocation that we are able to offer, including insurance, claims, engineering, finance, or risk. We are very proud of the fact that some of our current management team started out on our apprenticeship scheme years ago, and they are now involved with leading the business. Another big congratulations to my colleague, Danielle Williamson, who won 'Rising Star of the Year' at the 2023 Modern Claims Awards!
Q. Tell us about some of the charity work that S&G have been involved with in recent months!
A. Our CSR programme is really important to us, not just because it is the right thing to do, but because it is fun! Getting people out of the office to engage with a really worthwhile endeavour is one of the best ways to generate positive teamwork and cohesion across all of our departments. We have a target to raise at least £65,000 per year for good causes.
Throughout the year, we consistently engage in charitable fundraising, whether that is through bake sales, car washes, or volunteering activities. However, we always run one or two big events each year, such as our Annual Golf Day which has always raised over £10,000 (the next one is scheduled for Thursday 14th September).
We are all quite a competitive bunch, so we also take part in a physical challenge every year as well. This year, we took part in the 'Fantastic 4 Fundraiser,'  which saw four of our people cycle through four countries in four days, riding from Dover to Cologne in Germany. This also raised over £10,000 for charity, and the team were made up.
In the past, our people have volunteered to compete in events like the 'Goggins Challenge', which sees participants running four miles every four hours, for a 48 hour period. We are really grateful to all of our partners who get behind these events and support us, and of course we welcome anybody who would like to get involved to come forward.
Sharing success and notable achievements is important, and there was a real party when we won the 'Giving It Back to Charity' Award at the 2023 Insurance CX Awards!
Q. If you could offer one piece of advice to the shortlisted nominees at the Modern Claims Awards, what would that be, and why?
A. We've been shortlisted at a variety of awards ceremonies over the years, and let's be candid – if you make the shortlist, you want to win! We've had our fair share of triumphs, but have also had occasions where we've had to sit there, smile, and deal with the disappointment! And then we normally head to the bar…
But it's important to take a step back and recognise the significance of being shortlisted in the first place. These awards are genuinely independently judged, so to make the grade is an accolade in itself, and that should be a source of pride for everyone. Sometimes, not quite getting the big prize makes you dig that little bit deeper to make sure it happens next year…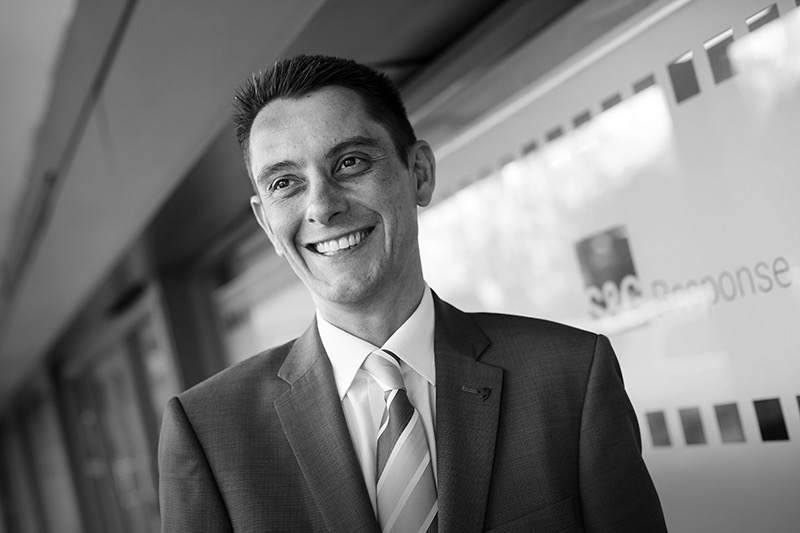 The Modern Claims Awards 2024 will be held at The Rum Warehouse, Liverpool, on Thursday 18th April 2024.
To find out more about S&G Response, visit their website for more information.