As the insurance industry continues to face the knock-on effects of the widespread supply chain disruption, one thing is for certain, that it will need to look at more flexible options when it comes to repairs and replacement vehicles.
The interruptions to supply of new vehicles and parts, mixed with a shortage of skilled technicians and overstretched bodyshops is leading to increased wait times for vehicle repairs. Up to 100,000 damaged vehicles are currently waiting for repairs according to the National Body Repair Association, and driveable vehicles are taking five weeks longer to get booked in than pre-pandemic.1
What's more concerning is that drivers involved in an accident can face delays of up to three months to get their cars back on the road.2 Given the circumstances is it understandable that some bodyshops are reported to be declining 'non-viable' jobs from insurance companies, as it is taking longer to get damaged vehicles back on the road.3
Driving with damage
Not only is the repair delay causing mayhem in the bodyshops but it is putting additional risks on our roads. Drivers are resorting to keeping their damaged vehicles for longer and a recent study found that more than 14 million cars on the roads are being driven with some form of damage.4 These may only be minor scuffs and scratches, but the fact of the matter is that holding off on a repair is just delaying the supply chain issues further rather than resolving them.
Changing an old mindset
The shortage of new vehicles has also limited the ability to provide courtesy cars within the usual time frame. Most drivers won't want to part with a driveable vehicle unless they have a replacement, meaning the delays caused by supply chain issues are being further exacerbated by a desire to wait for a courtesy car.
The reality is that most of us have been in the situation where our car has needed to go into a bodyshop, whether it has been part of an insurance claim or standard repair, and we have been offered a courtesy vehicle without even questioning it. Even more fundamental is the fact that we probably didn't really need to use the courtesy car and could have got by having no vehicle for a few days.
Unfortunately the replacement vehicle is more of a luxury in these current times and, let's be honest, that isn't likely to change anytime soon. It is time for a shift in mindset; and insurers can help to lead the way here.
Flexible mobility
As the supply chain starts to find innovative ways to be more flexible and help to resolve the repair time issues, insurance providers can add to this by looking to provide more flexible mobility options to policyholders. Something as simple as a mobility allowance or voucher could ease the burden of waiting for a courtesy car and pushing repair times back even further.
Offering the policyholder a mobility voucher means they are more inclined to take alternative mobility options; they might make more use of public transport, order a taxi for the days that they need to go into the office or simply hire a vehicle for the duration that they truly need one. They could use the voucher to mitigate the number of days that they need a vehicle for and then the outstanding balance can go into their pocket. Taking away this reliance on replacement vehicles will free up the supply chain and allow the end customer to be in control.
A better service for all
Flexibility, setting expectations and constant communication are all things that policyholders expect from in their insurance journey, so now alternative mobility options can be added to this for a smoother claims journey. Freeing up courtesy cars that are available will also mean that repairers can make these vehicles a priority for policyholders who are unable to drive their cars after an accident and have not had a chance to plan alternative transport.
Although the landscape has changed and the same levels of service are not able to be offered, customers will appreciate their insurance provider being flexible and offering innovative and sustainable alternatives to getting them back on the road. Changing the landscape and providing a mobility allowance is a step in the right direction for the insurance industry to do their bit and keep the supply chain flowing.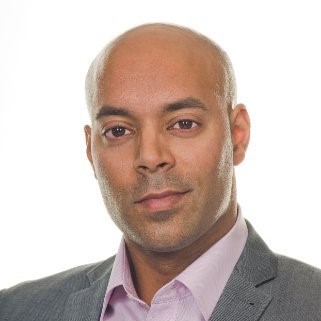 James Roberts | Business Development Director, Insurance | Europcar Mobility Group UK 
Read more article from Modern Insurance Magazine here
Footnotes