EDAM Group targets growth in insurer and broker markets with new Director of Sales
Specialist provider of accident management services, EDAM Group, has appointed Peter Simmons as Director of Sales, as the company continues to grow in the Broker, Insurer and MGA sectors. Peter will be responsible for further developing the EDAM end-to-end proposition supporting planned growth.
Having held key sales roles with Redde Northgate and most recently as Head of New Business with CoPlus, Peter has significant experience in the target markets so is well placed to extend EDAM Group's compelling offer to these sectors.
As a long established business with a strong focus on delivering exemplary customer service – evidenced by its World Class Net Promoter Score which averaged 84+ throughout 2021 – EDAM Group continues to be a trusted option for FNOL and Claims Management Services.
When a key deliverable is customer mobility, EDAM is well positioned to meet growing demand for its services. Thanks to its strong relationships in the automotive sector, EDAM has protected its fleet despite the issues arising out of the pandemic affecting supply of vehicles across the UK ensuring it can respond to the growing volume requirement.
"I'm excited to have joined EDAM Group, and am looking forward to making the company a leading supplier of accident management services in insurer and broker sectors," said Peter Simmons, Director of Sales at EDAM Group. "As experts in our field, we have a very strong proposition and a robust growth plan coming out of the COVID period with ambitions to be seen as experts in the provision of end-to-end accident management services"
"We aim to provide a customer-focused claims solution, placing great emphasis on working proactively with insurers to build understanding and, to ensure a smooth customer journey and beneficial outcomes for all parties."
Lesley Jackson, Chief Commercial Officer at EDAM Group, added: "Peter is a valuable addition to the team. We are confident that his experience in the industry and enthusiasm for the role will bring us further successes as we look to grow strategically in the insurer and broker sectors."
EDAM Group puts the customer at the heart of everything it does offering high quality comparable vehicles to meet the needs of to those involved in non-fault accidents. The company is widely recognised for its world class service, evidenced by its continuous outstanding Net Promoter Score, which has been consistently in excess of 84 for the last 12 months.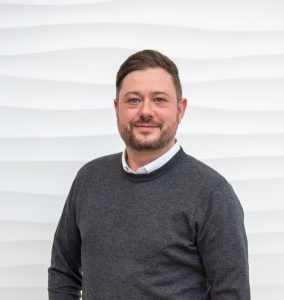 Content provided by EDAM Group
Read more article from Modern Insurance Magazine here