The New Eden Way
New Eden is changing the insurance world by bringing balance and reward to the forefront. Focused on making a different to the market for underwriting Solicitor's Professional Indemnity Insurance, Mark Langley-Sowter, New Eden, introduces us to the concept of rewarding insurance and the impact of cultural data on PII. 
Q. How is New Eden re-imagining the market for Solicitors in the Professional Indemnity Insurance (PII) market, and why did you feel it was necessary to introduce the New Eden Way?
A. The basis of insurance still works in Personal Lines where consumers are usually in the millions. However, in Commercial Lines, numbers are significantly reduced, such as in the legal sector, and so a different approach is necessary, yet insurers have resisted for decades, even now in our technology-driven and more–sophisticated–buyer environment. 
In recent years, we found that the biggest complaint from law firms in respect of their Professional Indemnity Insurance has been a lack of fairness, acknowledgement or reward for being well-run, good or excellent risk. This is what informed the New Eden raison d'etre. 
Collecting from the many to pay for the few works less well in the commercial world, especially when 'the few' can be negligent, careless or fraudulent. Why should a well-run, risk-averse and claims free practice keep paying more for bad firms over which they have no control? So, the idea of 'Rewarding Insurance' was born. The key for insurers was how do they spot, identify and quantify a well-run legal business?  
I've spent the last 35 years working with all types of service organisations across the UK and Europe, analysing and assessing their cultures. Once we identified this critical demand for fairness, it was much easier to re-imagine and create a solution, particularly in a market where the product is undifferentiated.
Q. Can you explain the concept of Rewarding Insurance, and how this concept is disrupting the traditional business model we are used to within Commercial Lines, especially the PII market? 
A. The New Eden concept is simple for insurers and solicitors: allow us to measure how good you are with our 'Balance Insight Questionnaires', and then stay claims free for an agreed period. Assuming you qualify, we'll reward you with tangible savings along the way or a refund. Sometimes both. 
We also recognise the insurer's need to improve claims ratios and profit by choosing the right clients in the first place, so both sides win. As we say, it's a no-brainer!
Q. How can cultural analytics data better inform decisions and improve claims ratios both for solicitors and insurers?
A. Until now, underwriters have used historical data to assess future risk on broadly five criteria (Turnover, Number of Partners/Directors, Staff and Solicitors, Business Split and Claims History). Most will say they have many more data-points and myriad algorithms to calculate risk but are based on 'what' bad firms do from a transaction perspective, not 'how' good firms manage their business on a day-to-day basis. 'Bad-firm' outcomes will produce exactly that: bad firm results.  
Instead, we believe that insurers would do better if they included a layer of rich data focusing on 'how' a firm works, not simply 'what' it does or did last year. This is where cultural analytics come in, since it is the culture of a service organisation more than anything else which determines the potential for risk, complaints and ultimately claims. Insurers already know this with 90% of claims not about the law, but human error, poor management of time, people and processes. 
Our rich data also helps the client firm to maintain their convergent culture and service risk management since we feedback these valuable insights to them, as well as to the insurer. Effectively, cultural analytics are the missing link and potential holy grail for making better-informed decisions on risks, not just in the here and now, but continuously in the future. 
Q. What is your predication for the PII renewal process in the future?
A. Interestingly, with the advent of Covid-19, almost every business journal one reads these days has a regular section on 'culture', so we know we are on the right track. Enlightened insurers are embracing this approach while others remain rooted in conventional data hoping for different outcomes, if only they could find the right algorithm. Madness. Personal Lines insurers lead the way with voice pattern technology, and it won't be long before online, video interview applications become ubiquitous.  
Over the next two years, we believe it will be unthinkable that cultural data will not be included at your PII renewal process, because those service businesses who are the most successful will be those with the best cultures and will also be the better risks. Cultural analytics data is key to this paradigm shift in commercial underwriting.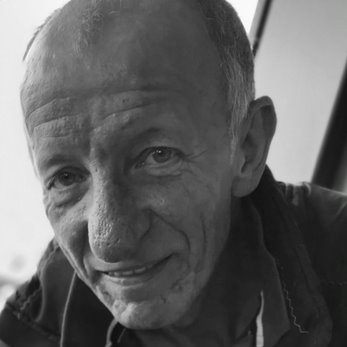 Mark Langley-Sowter
Founder and Services Director at New Eden. 
https://www.newedenway.com/