The way we do business has changed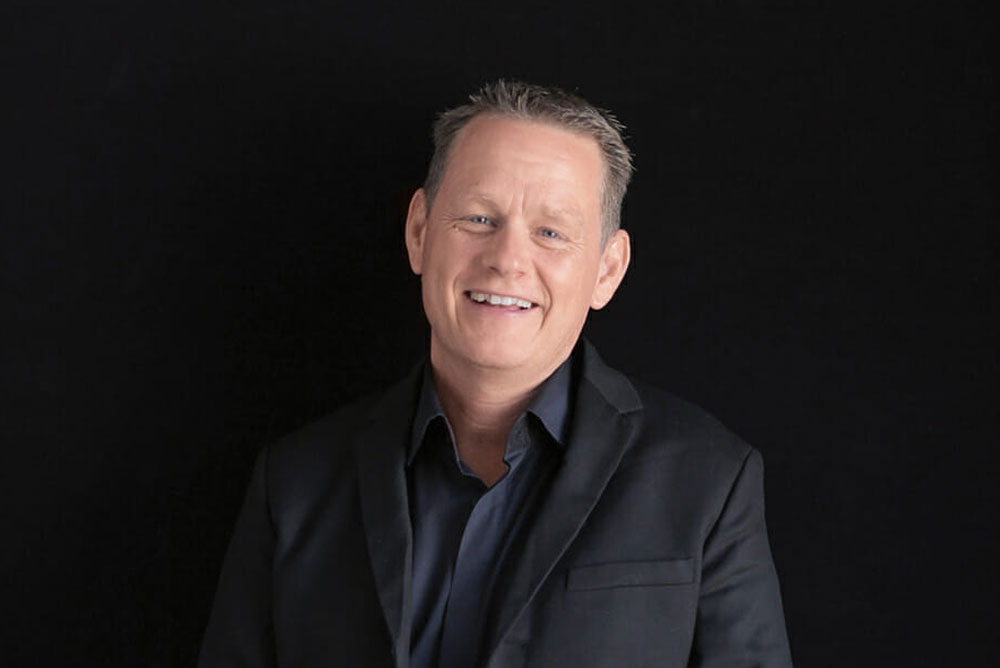 One of the world's premier brand building experts, Martin Lindstrom advises companies on how to build future-proof brands. In a world obsessed with big data, Lindstrom discussed the small data revolution, explaining to Modern Insurance how we can better utilise human observation in order to reveal the needs and impulses of consumers and therefore drive business strategy and culture transformation.
"The way we do business has changed." A profound statement, advocated both by Lindstrom and his business, Lindstrom Company. Watching his session at the first-ever World of Business Forum 2019, London, was unlike any other conference seminar I have attended before – his energy was infectious and his ideas were innovative. He explained that as technology became more familiar and began to automate the daily drudgery and intangible complexities of our systems and processes, it should have enabled our people to become efficient yet our people became even more challenged, swamped by the minutia of maintaining the system. We needed to rethink and therefore repurpose. Reiterating that the customer is at the heart of everything that we do, Lindstrom showed us how brand is every touch-point with which the client comes in contact with over the entire span of a company's existence. He showed us how important the small data is. Big data is about finding correlations, while small data is all about finding the reason why.
His performance was inspiring and engaging and in a small amount of time he was able to speak about many different issues and provide us with a range of insights and case studies.
Q. Let's talk about small data – what is it and how can it change our approach to business?
A. I define small data as seemingly small observations we make every day in our lives. They are the small gestures and the small signals which at first you may not find relevant, but they are the ones making the whole world of difference. Small data are the reasons why things are happening and once you identify that, you will understand the world a lot better. Businesses need to master the basic small data in order to mine and find correlations. Small data points towards unmet customer needs and is the foundation for breakthrough ideas. My message is very simple, you need small data in order to make things happen.
Small data points towards unmet customer needs and is the foundation for breakthrough ideas
Q. Can you explain the concept of H2H, and how would you make a B2B team into a H2H team?
A. We are in a new age of marketing and that is Human-to-Human marketing (H2H). In our current global marketplace, we are driven largely by technology, but the concept of humanising is a key strategic opportunity for businesses wanting to move forward. Customers are human beings who function logically and emotionally and they thrive from human connection and engagement. My advice to businesses is that your employers spend two days out of the year engaging with customers in their homes and getting to know them on a personal level rather than on a transactional level.
The concept of humanising is a key strategic opportunity for businesses wanting to move forward
Q. The brand of a company is at every touchpoint that the customer/client/consumer comes into contact with – what are your thoughts on the ideal customer journey and how does brand feed into that?
A. For me, an ideal customer experience and journey is when you can predict all of the issues that could happen before they have even happened. So you are almost always one step ahead. A customer journey should be mapped down as a green and blue script. The green script is the emotional journey while the blue script is the rational one. Quite often when we talk to companies about customer experiences and journeys we decide to identify images that are depicting emotion and that that company would like to convey across their brand. We find that it helps to focus and qualify exactly what emotional journey a company wants to take their customers on, whether that be trust, family-oriented or caring.
For me, an ideal customer experience and journey is when you can predict all of the issues that could happen before they have even happened.
In terms of insurance companies, I feel that they are being suffocated by compliance. The issue with insurance is that they have two things in mind, firstly, cost, and secondly, the avenue of trust between the consumer and themselves. If I was in an insurance company I would do reverse engineering – the process of working backwards from the conclusion of something to understand how that end point was reached. I would ask myself where I can identify opportunities where insurers treat the consumer as a human being rather than a number and work from there.
Q. How would you suggest trust be rebuilt?
A. The base principles of what an insurance company is needs to be communicated better, I don't think young people truly understand its core message – to them it's just a black box that costs a lot of money. Insurance companies need to convey their principles of what insurance really is, and give people the option of creating and building their insurance based around what their true needs are rather than being squeezed into a box where there is a solution but only half of it isn't needed. We have custom medicine, why don't we have custom insurance? Let's create insurance programs which are following you for life rather than a one of.
People need insurers the most when they have a crisis. A good example is Nima Risk Services in Australia. They realised that when you as a customer are dealing with an insurance company and you are in crisis, like a bush fire, when you call a call centre you feel like you're speaking to someone who couldn't care less and you feel like they have no sympathy or empathy. So Nima set up stations and go out to crisis points now because that is what their customers need and it is the best way for them to truly understand how their customers are feeling. That empathy is missing for insurance companies so I would build that into the program from the very beginning.
Q. What other advice would you suggest for businesses looking to align more with their customers?
A. Step number one – if you want to be a zoologist, don't go to the zoo, go to the Amazon. It means moving with your customers. My advice to insurance companies is to spend time with your customers in the real world, and understand what a crisis feels like. Insurers need to understand all the emotions a policy holder might go through in order to offer a better and more personalised service.
Martin Lindstrom is the Founder and Chairman of Lindstrom Company, a best-selling Author and Brand Expert.
Martin Lindstrom is the founder and chairman of Lindstrom Company, the world's leading brand and culture transformation group, operating across five continents and more than 30 countries. TIME Magazine has named Lindstrom one of the "World's 100 Most Influential People". And for three years running, Thinkers50, the world's premier ranking resource of business icons, has selected Lindstrom to be among the world's top 50 business thinkers. Lindstrom is a high profile speaker and author of 7 New York Times best-selling books, translated into 60 languages. His book Brand Sense was critically acclaimed by The Wall Street Journal as "one of the five best marketing books ever published"; Small Data as praised as "revolutionary", and TIME Magazine wrote this about Buyology: "a breakthrough in branding".
Learn more about Insuring SME's