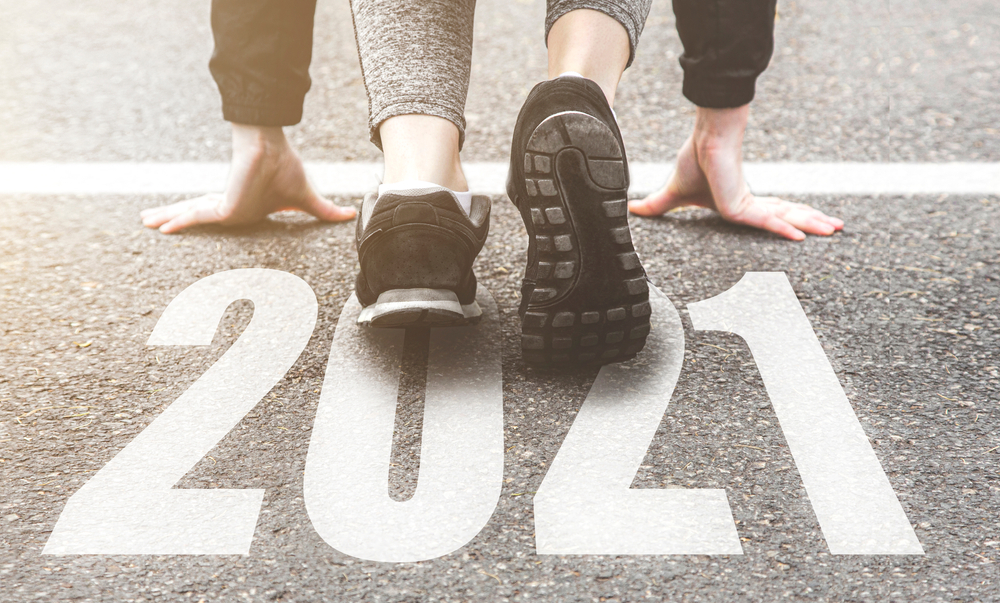 Technology has helped insurers deliver a better customer experience and lower claim costs during a demanding 2020, that required completely new ways of working. In our webinar in December, our CEO John Ridd spoke to insurance professionals from LV=, NFUM and Crawford to find out how digital tech helped them cope in 2020, what impact the pandemic had on their digital strategies and what learnings they can share as we go into 2021 – and a third lockdown.
Read on for some of the key takeaways from the session or go straight to requesting a recording of the full webinar here.
A year of accelerated adoption
Phil Price, UK IT & Business Services Director & VP of Loss Adjusting Technology at Crawford & Company, kicked off by noting that Microsoft now has over 100 million users for its Teams remote meeting app and referenced Microsoft CEO Satya Nadella's comment – that MS had seen two years' worth of digital transformation in just two months. A recent US survey provides extra evidence that digital momentum is ramping up, with 58% of US insurance claims leaders planning to invest in new technology within the next year.
As organisations turned into virtual entities in early 2020, most insurers' initial focus was on business continuity: making sure that home-working staff could access the systems they needed to serve customers, with swift investment required in extra laptops and greater network capacity. But their insurtech efforts quickly shifted to building the best possible customer experience.
Rebecca Sparey, Claims Supplier Manager at LV=, explained how her company quickly developed a new online notification form for customers to use for reporting non-urgent claims, creating extra capacity to deal with urgent cases. Take-up was immediate, and Rebecca said the number of claimants sending in video footage had risen sharply from 2019's 50-60%.
Nick Blacknell, Head of Claims Supply & Services at NFU Mutual, thought that the pandemic has made customers much more willing to try digital contact channels. Phil confirmed this, noting that adoption of Crawford's virtual and self-service options had expanded rapidly. His goal was to make the digital experience as frictionless as possible for both customers and staff – while always offering customers the option of human contact.
Film your claim: receiving and sharing digital media
All three panellists reported significantly higher volumes of digital images and video supplied by policyholders in 2020 and emphasised that rapid access to visual evidence of a claim let them make quick decisions more confidently. This shortened the claims process and often avoided the need for an in-person visit. The eviid Uploader as an easy-to-use and fast facility for receiving large video files from customers was a key enabler of this, speeding up certain claims processes from weeks to days.
Securely uploading and managing dashcam footage for motor claims was the chief application discussed, but panellists also described how video is smoothing workflows in many other insurance areas, from drone footage that removes the need for manual roof inspections on farms to receiving very large volumes of surveillance footage from private investigators.
What's next?
Future video-related ambitions include taking measurements from streamed video and extending the use of object recognition to automate claims value calculations. More generally, all three panellists wanted the digital claims journey to become smoother, faster and more intuitive.
Building this truly seamless experience will require much work behind the scenes to bring disparate systems together and introduce more automation. Crawford's Phil Price pointed to the need for a single claims system through which all data can be accessed, from video footage to underwriting and policy information.
With that in place, he thought the stage would be set for "Amazon-style straight-through processing" for fully automatic claims handling. To make ambitious projects like this a success, he stressed that internal teams must work together towards clear goals sponsored by senior management.
The conclusion? Integrating technology like video into insurance processes has offered a positive customer experience and extra operational efficiency during very challenging times. It's also driven customer take-up of new, more digital ways of engaging with insurance and claims companies.
Policyholders and insurers alike got used to the convenience, efficiency and speed. Who would want to go back to the old ways?
www.eviid.com