Markerstudy Group announce the appointment of Neil Utley and Matthew Donaldson as Non Executive Directors.
The Group has enjoyed significant activity and growth during the first half of 2021, following investment from Pollen Street Capital and Qatar Insurance Company, and the purchase of Brightside Insurance. Benny Higgins joined as Group Chairman, and the retail and affinity division restructured and adopted the new name Markerstudy Broking, to reflect its identity and the services it delivers.
Neil Utley's career in financial services spans more than 30 years; with ten years in the banking sector, followed by 20 years in insurance. Notably, Neil has held Chief Executive roles with Privilege Insurance Company, and Cox Insurance Group (renamed Equity Insurance Group) and was a member of the Insurance Australia Group (IAG) Executive Committee. More recently, as Chairman of Hastings Insurance Group, Neil led the MBO from IAG, undertook an IPO and subsequent listing on the UK Stock Exchange.  He is the founder of The Utley Foundation, a charity underpinned by a passion for music, which primarily supports children and armed forces veterans, and focuses on music for people with dementia and their carers.
Matthew Donaldson also has extensive experience in the financial services and insurance sector, most recently as Group CEO of BGL Group where he joined as National Sales and Operations Director in 2001, and held pivotal senior roles, including Director of E-Commerce, Managing Director, and Group COO. He led the development of BGL's digital strategy resulting in the creation of comparethemarket.com. More recently, Matthew has held NED appointments for Cambridge Building Society, and Oplo, and is currently Chairman of Livingbridge PE backed Three Rock Group (Ireland).
Speaking of these high calibre appointments, Kevin Spencer, Group Chief Executive of Markerstudy, said: "We warmly welcome Neil and Matthew to the team. They've both enjoyed illustrious careers in the insurance industry and I am delighted they've chosen to join us at this exciting time to share their breadth of experience and knowledge."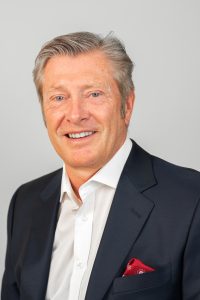 Neil Utley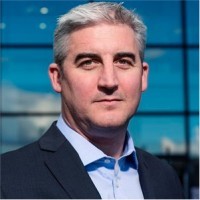 Matthew Donaldson