Motofix Group won the prestigious "Charity Award" at the NBRA Greener Bodyshop Awards at West Midlands Safari Park on Thursday 9th September. With nominations in three different categories, the group also won Bronze in the Greener Bodyshop Award category.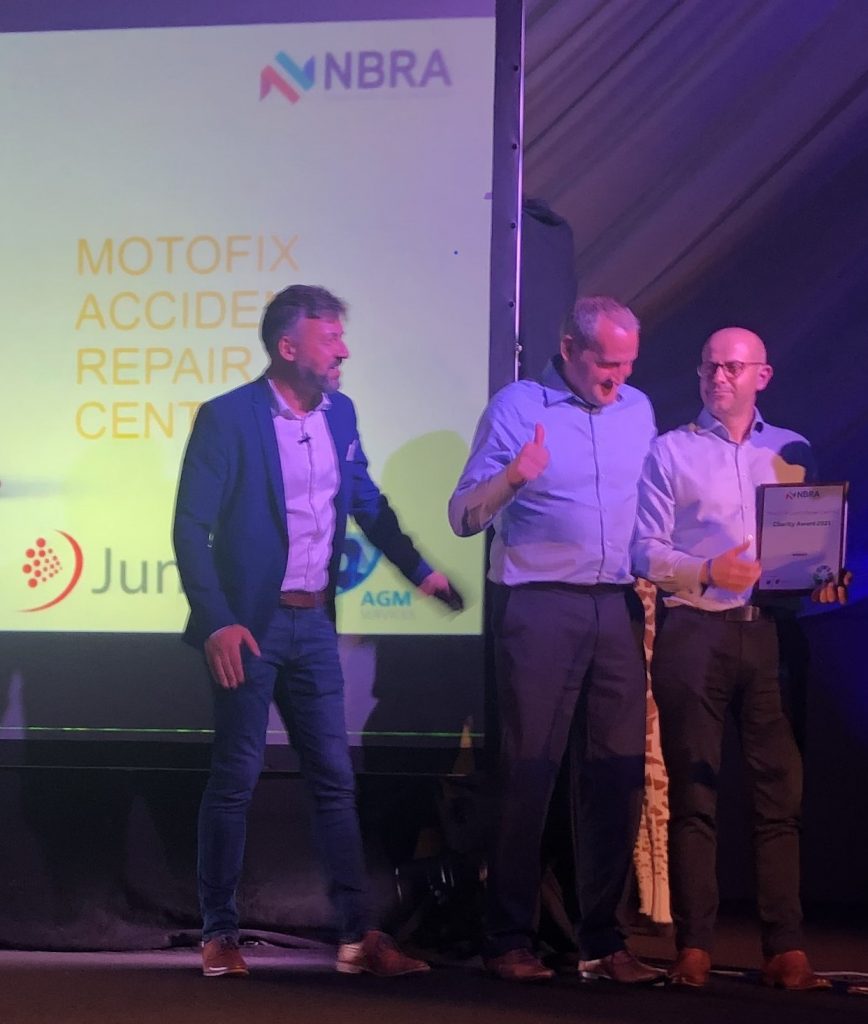 Over the last 18 months, Motofix have made significant contributions to a number of charities and it underpins one of their core values; Compassion. Richard Tutt, Motofix Group Chairman, says "As a business we have always held a strong belief in the need to give back. The Covid pandemic has been the most challenging trading period for everyone, especially those undertaking charity work, so we made it our mission to continue with support for the likes of Rainbow Trust, BEN, AutoRaise, the Teenage Cancer Trust and many other local charities and initiatives. We're immensely proud to have this contribution recognised through the NBRA Greener Bodyshop Awards".
One of the charities that the group support is Kinship. During the December 2020 Christmas period, Motofix Group provided funds for 13 families in Surrey to help them have an enjoyable Christmas. The support given by Motofix enabled Kinship to provide Hampers and Christmas presents for ALL of the children in the Kinship family. Lisa, a Project Worker for Kinship explains "It's an amazing charity and one that is so necessary. I am incredibly proud to work for the charity and thankful to Motofix for the support they gave to our families last Christmas".
Chris Weeks, NBRA Director, congratulated Motofix Groups achievements, saying "There were some pretty compelling cases for this award and it was humbling to see at first hand how much our sector does to support so many worthy causes but the Motofix total stood proud as a clear winner and as a great NBRA member, I'm really pleased for Richard and the team".