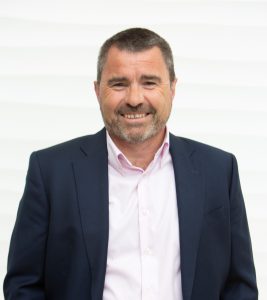 EDAM Group, the UK's market leading service provider of credit hire and post-accident services, has appointed Simon Gallimore as CEO. Simon joins from AIG UK where for the past 10 years he served as the UK Head of Liabilities and Motor claims and over the past 15 months he served as the Interim Head of Claims for the UK
Simon has a 30 year career in the insurance sector having spent earlier years with Direct Line, RBS Group and Tesco Bank. His commercial acumen and perspective on the strategic opportunities available to EDAM will be of great value to the Group ensuring the business is well placed for planned developments.
Enjoying sustained business growth, EDAM Group puts the customer at the heart of everything it does, offering high quality vehicles to meet the needs of those involved in non-fault accidents. The company is widely recognised for its exemplary service, evidenced by its continuous outstanding Net Promoter Score, which has been consistently in excess of 80 since early 2018. As the business looks to consolidate its activities following the recent challenging environment the new leadership will optimise its service scope for current customers as well as pursue new business opportunities and move on to set new challenges.
Matt Deering, Executive Chairman said: "We're delighted to have Simon join the business and the extensive experience he brings will allow EDAM to strengthen it's strategy and take the business forward. He will work closely with the Group Leadership and Main Board, as EDAM Group begins its next stage of growth."
Simon Gallimore commented: " I am thrilled to be joining EDAM Group at what is a significant time of change and opportunity for the industry as we embark on the new post reform world. The lure of being part of an emerging new market with a company that has both its customers and its people at the heart of its culture made the decision to join EDAM a straightforward one. My aim is to ensure EDAM builds on its success to date and becomes known in the market not only for its exemplary levels of service but also, as an organisation that is easy to do business with "
With a head office in Manchester and depots throughout the UK, the company has received external recognition of its success from the awards and business industries, and is listed in the Sunday Times Best 100 Companies to Work For.