The Vella Group are pleased to announce their certification as an official Tesla Approved Bodyshop at their Skelmersdale site.
The Group's Technicians underwent extensive training and assessment to obtain the certification, and the site has also invested in specialist equipment to be able to repair these vehicles to the highest standard.
This approval forms part of The Vella Group's wider, forward-thinking mission to be fit for the future, investing time and expertise in Electric and Hybrid vehicles as well their commitment to improving the planet by reducing carbon emissions.
Adam Jenkins, Bodyshop Manager at Skelmersdale, said "On behalf of the entire team at Skelmersdale, we are delighted to achieve this prestigious approval and we look forward to working closely with Tesla. This achievement further reinforces our dedication to becoming the industry leader in the repair of both Electric and Hybrid vehicles.'
Tom Hadfield, Head of Commercial, said "This approval is part of our wider work to welcome new technologies in the industry, and be fit for a future of Electric and Hybrid vehicles. We are pleased to be able to work with Tesla and provide this service to our customers in the North West."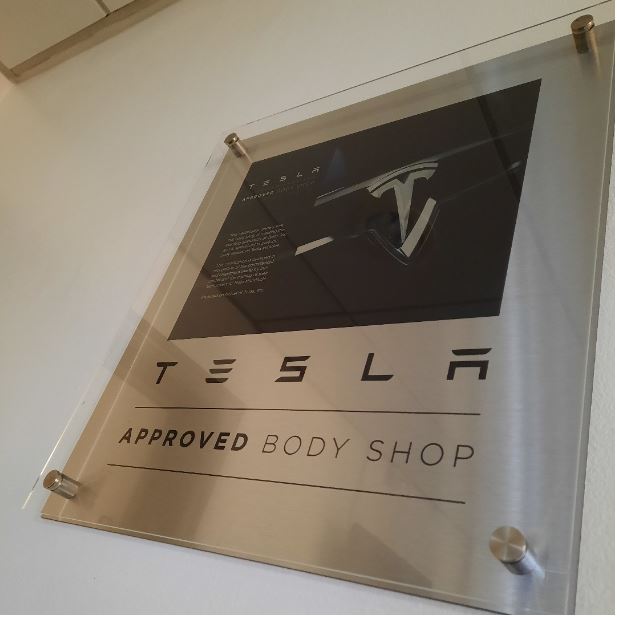 About The Vella Group
The Vella Group is an independent repair group with nine sites across the UK. A family-owned business which opened its first accident repair centre in Southport in 1986, the Group has now grown to become well-recognised and respected in the industry. They work with several insurance partners to repair accident damaged vehicles for a large number of customers.