Adapting to the future: How the technology revolution is shaping the insurance market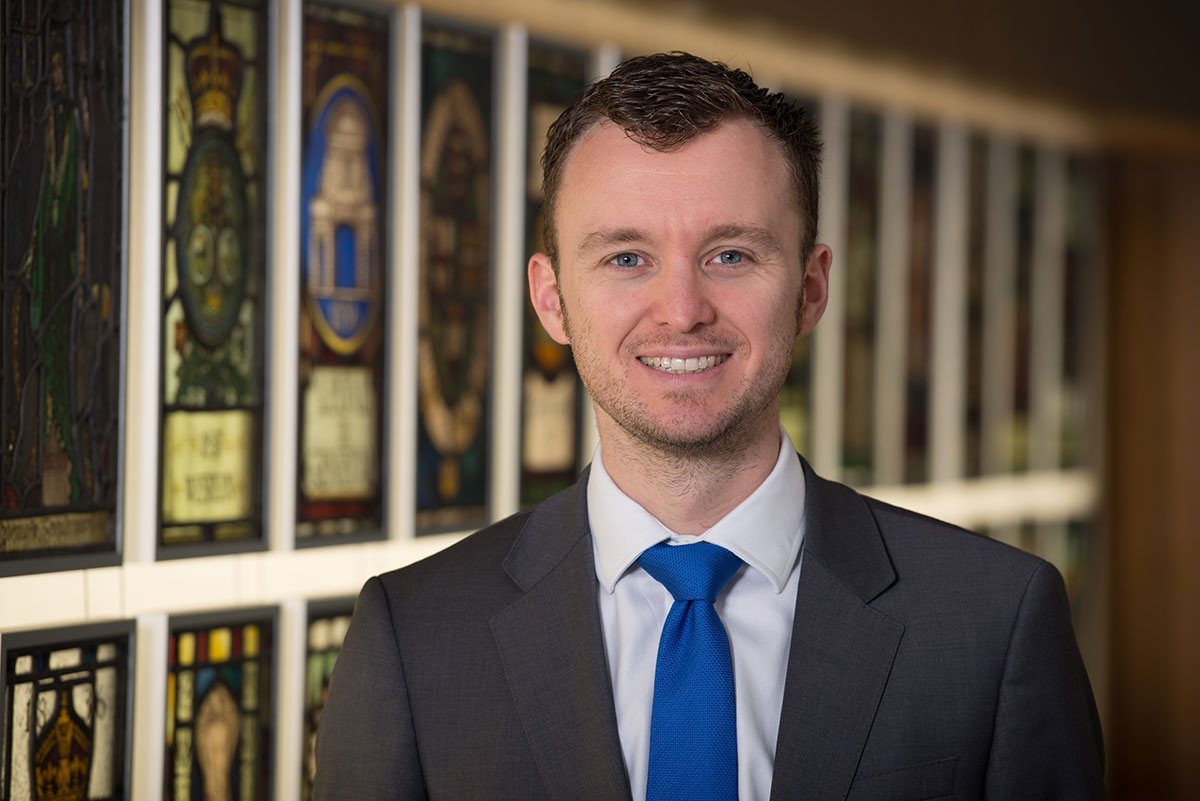 Matt Cullen
. Assistant Director and Head of Strategy, Data & Analytics, at the
Association of British Insurers
(ABI), discuss the digital revolution and the unprecedented opportunities it presents for insurers.[/lead_paragraphs]
We live in a time of profound uncertainty and change. This change is happening across all elements of our society – accelerating demographic trends, political upheaval, evolving economic norms, but underpinning everything is the rapid evolution of technology. We are experiencing a digital revolution that will be as transformative as the agricultural revolution – which catalysed the creation of permanent human settlements 12,000 years ago, and the industrial revolution – which mechanised whole swathes of human endeavour and transformed living standards.
An explosion of 'big data', the growth of connected devices, the rise of social media, the mainstreaming of machine learning, are all changing society hugely, and, in line with these broader dynamics, insurance companies are fundamentally shifting the way they operate too, right across their businesses.
Any time of flux creates opportunities to steal a march, and threats to stave off. This technology revolution is no different.
Opportunities: driving efficiency, understanding our customers and improving our offerings
While the exciting world of products and customers garners generates excitement, it is easy to overlook the potentially transformative impact of tech on insurers' operations. Process automation and other efficiencies promise to reduce the cost base significantly over the coming years, at a time when this is a real priority due to high competition and low investment returns.
Beyond this, the digital revolution presents an unprecedented opportunity to understand consumers' wants and needs better than ever before and tailor products and services accordingly. In a time of such change, those wants and needs are diverse. Whether this is a desire to manage a claim online with no human contact versus a desire to hear a friendly voice on the phone; or a willingness to share sensitive personal data to receive more tailored underwriting versus a fear of data being used to exclude. The industry has an opportunity to ensure that customers from all backgrounds feel that the insurance industry offers them something that works for them, through a diverse range of solutions and specialisms.
As insurers understand customers and their risk better, opportunities for new offerings emerge. Firms are increasingly making use of Internet of Things to become 'more than insurers' – to diversify the business model away from just financial risk transfer towards becoming a real-time risk management partner. We are already seeing this across personal and commercial lines general insurance – from health monitors to warehouse sensors to home security systems. The potential reputational benefits for the sector of this shift should not be underestimated, given the raft of ongoing, positive touch points it can create.
Real time flows of data also make more flexible offerings viable. Real-time car insurance that is priced, and paid, by the hour or the mile, or home insurance where additional cover for paying guests can be switched on and off daily.
Challenges: competitive threats, dealing with legacy systems and cultures, and avoiding reputational pitfalls.
Competitive threats to insurers could come from three places. First and foremost, insurers that fail to get ahead of the game will find themselves falling behind their existing competitors who do a better job. But disruption from outside is a challenge too, either from emerging InsurTech start-ups, coming from a small base, but wholly geared towards disrupting the market, or from large incumbent firms in adjacent industries – tech giants, vehicle manufacturers, healthcare providers, utility providers and so on. While it is entirely possible that one or more start-ups will make it big in the coming years, it is this latter category of firms, with existing capital and ready-made customer bases, that should be considered most carefully.
To thrive against this backdrop, insurers need to keep flexibility front of mind. This means flexible systems. We can't have insurance companies of 2019 burdening themselves with the legacy systems problems that the insurers of the late 20th century stored up for themselves. It also means flexible culture. Insurers need to be prepared to move fast and fail fast, whether alone or in partnership with tech solution providers. It's fair to say that this doesn't fit too well with many of the historical business cultures in the insurance industry. Ownership of flexibility needs to come right from the top.
Finally, insurers need to be very careful to avoid the reputational pitfalls scattered around the tech world. Data handling and privacy have been significant public concerns for years, only exacerbated by the Cambridge Analytica scandal in 2018 and numerous high-profile data breaches in other sectors. Furthermore, what insurers do with granular data and sophisticated techniques creates worries for many stakeholders – that a detailed understanding of risk could create widespread insurability problems, or that insurers will use algorithms to unfairly discriminate or exclude certain groups. Some of these issues are overstated, but there is no doubt they could exist to a fair extent if insurers fail to act sensibly.
Takeaways for insurers
To conclude, here are my three key takeaways for insurers looking to maximise opportunities and stay one step ahead:
1. A point will come where insurance is only credible when it helps customers manage their risks in advance of a loss as well as providing financial support in the aftermath.
2. Remember that the best protection against uncertainty is flexibility. Don't get caught in situations that may hold you back longer-term.
3. Think about ethics and reputation. The opportunities to use tech to do sophisticated things are vast, but always consider, "what should I do?", not "what can I do?".
ENDS
BYLINE: Matt Cullen is the Assistant Director and Head of Strategy, Data & Analytics, at the Association of British Insurers (ABI).
The way we do business has changed; Read More.